WELCOME TO REVSTEPHANIECLARKE.COM – the site of the Irreverent Reverend
sex was considered sinful?
female sexuality was judged and shamed?
women were treated as the inferior species?

And yet you are a conscious, caring, intelligent, talented, interesting, sensual woman, desiring to be in a spiritual and sexual relationship with your ideal partner – but not knowing how to make that happen….
I am Rev. Steph, a metaphysical minister, trained by Dr. Rev. Michael Beckwith (of "The Secret" fame).
They call me the "Irreverent Reverend" because I enjoy busting through the taboos about God and Sex that keep us trapped in lonely isolation and disconnected from our inner Goddess.
At age 61, I met my soul-mate and got married for the first time and now I am showing other women how to attract their ideal partner.

"One counselling session with Rev Stephanie literally changed my life. I am forever grateful to this amazing teacher."
Melanie Hall, CSL Practitioner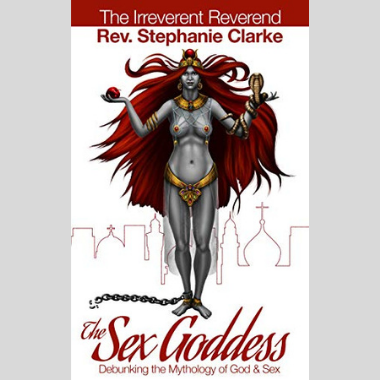 The Sex Goddess: Debunking the Mythology of God & Sex
The Irreverent Reverend rides again! This time Rev. Steph is the unabashed modern-day priestess, liberating us from the pain of the past to enjoy fearless, sinless, shameless sex. This book could be the first time in publishing history that a religious minister has shared her intimate and "irreligious" exploration into the forbidden realm of sexuality.
Get On Amazon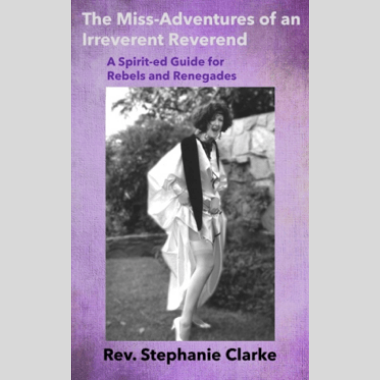 The Miss-Adventures of an Irreverent Reverend: a Spirit-ed Guide for Rebels and Renegades
The recently published 3rd edition of Rev. Steph's autobiography. It is like Elisabeth Gilbert ("Eat, Pray, Love") meets Bridget Jones and the Vicar of Dibley! Come on a metaphysical ride through the Bible with Rev. Steph as she shares her fascinating journey of Miracles and Miss-demeanors and her spiritual lessons on her way to becoming a metaphysical minister. The stories are told with humour, candour and naked charm. Enjoy the deliciousness of Rev. Steph's honesty and her humanity, her transformation and transparency. You will never look at ministers in the same way again!
Get On Amazon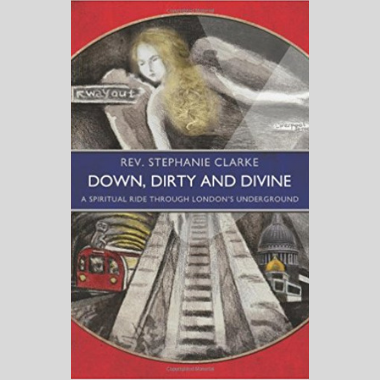 Down, Dirty and Divine: a Spiritual Ride Through London's Underground
In a dream on 25th September, 2011, Rev. Steph was told to write this book as a spiritual tour guide, using the tube stations of London's Underground as the physical and spiritual entry point into the city's gruesome underbelly. She was then reminded of the ancient prophecy that London is to become the New Jerusalem, a celestial city of Light where the lost tribes of Israel, all religions, and all nations, might be reconciled and thus shift the future of Planet Earth on its axis. The fascinating stories of London's shadow side as well as Rev. Steph's prayers will guide you to the places that you were always destined to heal within yourself and for the world.
Get On Amazon
"One counselling session with Rev Stephanie literally changed my life. I am forever grateful to this amazing teacher."
Melanie Hall
CSL Practitioner
"Rev Steph is one powerful woman, a highly intuitive visionary with a delightful sense of humor and an easy presence. I have known her and worked with her, privately and in classes, many times over the past 25+ years. She is an honest-to-God miracle worker. When I met her, I was in the midst of a serious crisis. She gave me some homework. It revolutionized my life! If you apply yourself to her teachings, I am confident that you, too, will see the results."
Mary MacDonald-Hamill
Broadway Actress and Playwright, New York, USA
"I did an intention setting with Rev Steph at the beginning of this year. The amazing thing is that the results are showing up left right and centre. I do not have to do anything, its magical…."
Cindy Dibete
Business Owner, Johannesburg, S. Africa
"Rev. Stephanie Clarke is a brilliant teacher, extraordinary minister and inspiring speaker. She is also delightful, charming and witty! But what I really wanted to talk about is how sexy she is, so full of "IT" and with a twinkle in her eye, and an appetite for life that this one lifetime cannot possibly satisfy."
Rev. Nancy Zala
Ordained New Thought minister at the Agape International Spiritual Center, Los Angeles, USA
"The temperature rose in the house."
Rev. Gina Gauthier Pearson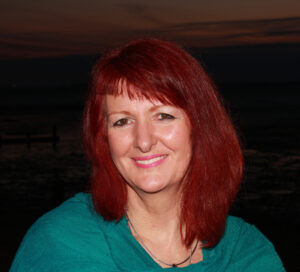 To contact me, Rev. Stephanie Clarke, use the Contact Form on this page.
Rev. Steph's Facebook Pages:
Rev Stephanie Clarke — Author & Speaker